My Ancestors Lived Here T-Shirts
Buy Shirt Now Directions:
After you press the Buy Now Button below, your will be taken to a Checkout Button on the next page. After you click that button, you will be see a required size box on the checkout page. You can not finalize your purchase until you fill in the size in the box.
Please note: Ohio Palam is now using the secure Square payment gateway where credit cards are accepted. Shipping and tax will be applied at checkout.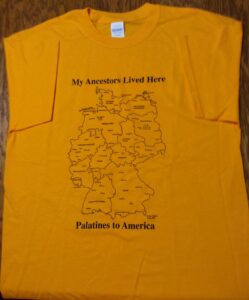 Tshirt Old Orange Size: Medium Only Price: $18 BUY NOW OLD ORANGE MEDIUM
Tshirt New Yellow Size: Medium-XL Price: $18 BUY NOW NEW YELLOW SIZES: M-XL
Tshirt New Yellow Size: 2XL-3XL Price: $20 BUY NOW NEW YELLOW SIZES: 2XL-3XL