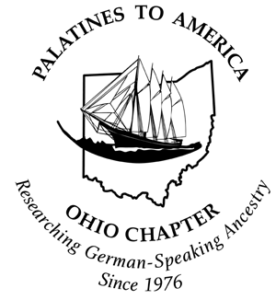 New Membership Benefit
Ohio Chapter MEMBERS ONLY
A NEW membership benefit is available only to members who join or renew their membership in the Ohio Chapter of Palatines to America for 2023-2025. Send a digital summary of your German Genealogy research to ckfsmail@gmail.com and you will receive a FREE listing of areas where you may have missed opportunities to find additional information on your family in Germany and North America. We are not offering to do your research but will be giving you hints on where you might find new information yourself. If you have just renewed or are a new member, please send proof of membership. I do not receive new members and renewals in real-time.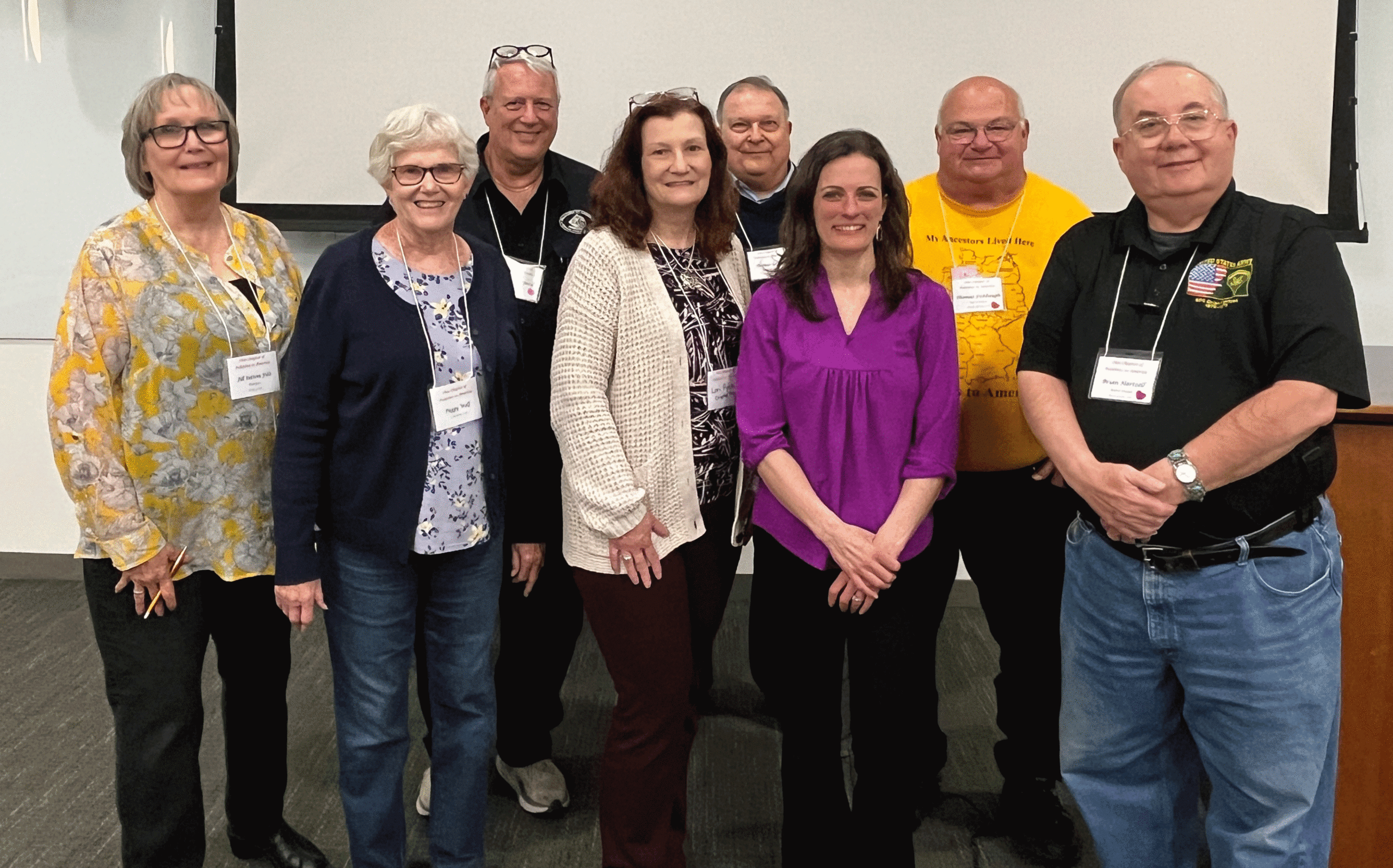 Ohio PALAM Board
with Kathyrn Schober
The Ohio River is shown in the header of this website. It was used by early settlers to populate the Northwest Territory. The river served as a way to transport their families and possessions, and a way to transport crops. Settlements along the banks included Marietta, Steubenville and Cincinnati
The Ohio Chapter of Palatines to America
2023 German Genealogy Fall Seminar
Saturday, October 7, 2023 9:30 a.m. to 4:30 p.m
IN PERSON & On ZOOM
Dublin Branch, Columbus Metropolitan Library
75 N High St, Dublin, OH 43017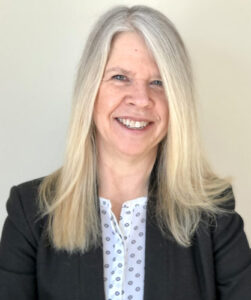 Guest Speaker
Teresa Steinkamp McMillin, CG, Educator, Author
The Voyages of our German Immigrants – Germans began immigrating to the United States in 1683, according to documented history. This talk highlights aspects of the first four major waves of migration, through 1910. The areas from which they came and motivations that typified each wave will be detailed. Available immigration and emigration records help tell the immigrant's story. Laws changed over time and impacted various aspects of the immigration experience.
In They Came: Using U.S. Immigration Records – Beginning in 1820, the United States required names of every passenger arriving at a U.S. port. Most lists survive today. Learn where to find them and how to use them.
Untangle the Web of German Websites- The internet offers more quality information for German researchers. This talk will focus on collections of free digitized German materials and indexes available on the internet. Most websites presented are based in Germany, so tips and tricks for navigating them will be included. This talk will help you expand beyond church records for your German research.
Discover the Holdings of German Archives – German archives hold many records valuable for expanding our genealogical research. Church records not available digitally may be waiting in archives. State and local archives may contain emigration, court, tax, and other records to fill in our ancestor's story. This webinar will explain how to find relevant archives and discover their holdings. It will describe how to navigate detailed online finding aids when available. One need not be fluent in German to do this research. Essential vocabulary and translation tools will be discussed.
Several eateries are available nearby, or bring your lunch. On-site attendees will have a chance at raffles and door prizes. Let's renew our friendships and meet other members. Registration includes 2 week availability to recordings of presentations on the Ohio Chapter of Palatines to America's private YouTube channel. This allows you to watch again, or if you can't be with us on the 7th you can watch at your leisure.
A Zoom link and handouts will be emailed to all paid registrants a few days before the seminar. The link is for the registrant only. It can not be used by others.
Seminar questions? Please email Tom Fishbaugh at tfish@fishbaugh.com
Make sure to include your e-mail, if you are registering for ZOOM to get link and handouts.
Register Online CLICK Here
or make a check payable to
Ohio Chapter – Palam
and mail with registration form
REGISTRATION
EARLY BY OCT. 5, 2023
PAL-AM MEMBER: $50.00 NON-MEMBER: $60.00
AFTER OCT. 5, 2023
PAL-AM MEMBER: $55.00 NON MEMBER: $65.00
*Must include email for Zoom link and handouts
About Oh Palam
The Ohio Chapter of Palatines To America (PAl-Am) is a regional German-American genealogical organization. It is part of The Palatines To America, a national German genealogical society of persons researching German-speaking ancestry, emphasizing European migration from the Germanic regions of Europe to North America (primarily the United States and Canada).
The Palatines To America German Genealogical Society was founded in 1975 with headquarters in Columbus, Ohio. The PALAM National Library Collection is now housed in the Columbus Metropolitan Library on 96 S Grant Ave. in Columbus, Ohio 43215. To contact the Ohio Chapter, click the link here to our contact form (preferred method) or write to PO Box 302, Worthington, OH 43085.
Ohio Chapter Officers & Committee Members CLICK HERE.
Read the history of the Ohio Chapter PalAm CLICK HERE
Check out our National Organization CLICK HERE
Join Palatines to America Ohio Chapter
Participate in the German Community Forum Series (Free)
Attend German research seminars in the Spring and Fall (Special Rates for all PALAM members)
2023-2025 Review of Digital Summary of your German Research (Free for all Ohio members only)
Read our quarterly newsletter – Palatine Heritage
Buy Ohio Chapter German genealogy publications and merchandise.
Access our Members Only Section
our Mission = Advance Knowledge
To further interest and study German-speaking immigration in Ohio.
Encourage members to further their research of their family's history in Ohio, the US, and German-speaking areas.
Promote information about the life, times, and social life of German-speaking emigrants and their descendants.