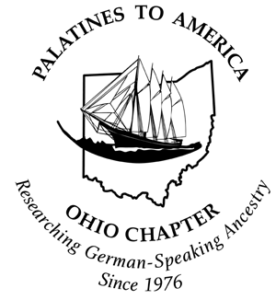 New Membership Benefit
Ohio Chapter MEMBERS ONLY
A NEW membership benefit is available only to members who join or renew their membership in the Ohio Chapter of Palatines to America for 2023-2025. Send a digital summary of your German Genealogy research to ckfsmail@gmail.com and you will receive a FREE listing of areas where you may have missed opportunities to find additional information on your family in Germany and North America. We are not offering to do your research but will be giving you hints on where you might find new information yourself. If you have just renewed or are a new member, please send proof of membership. I do not receive new members and renewals in real-time.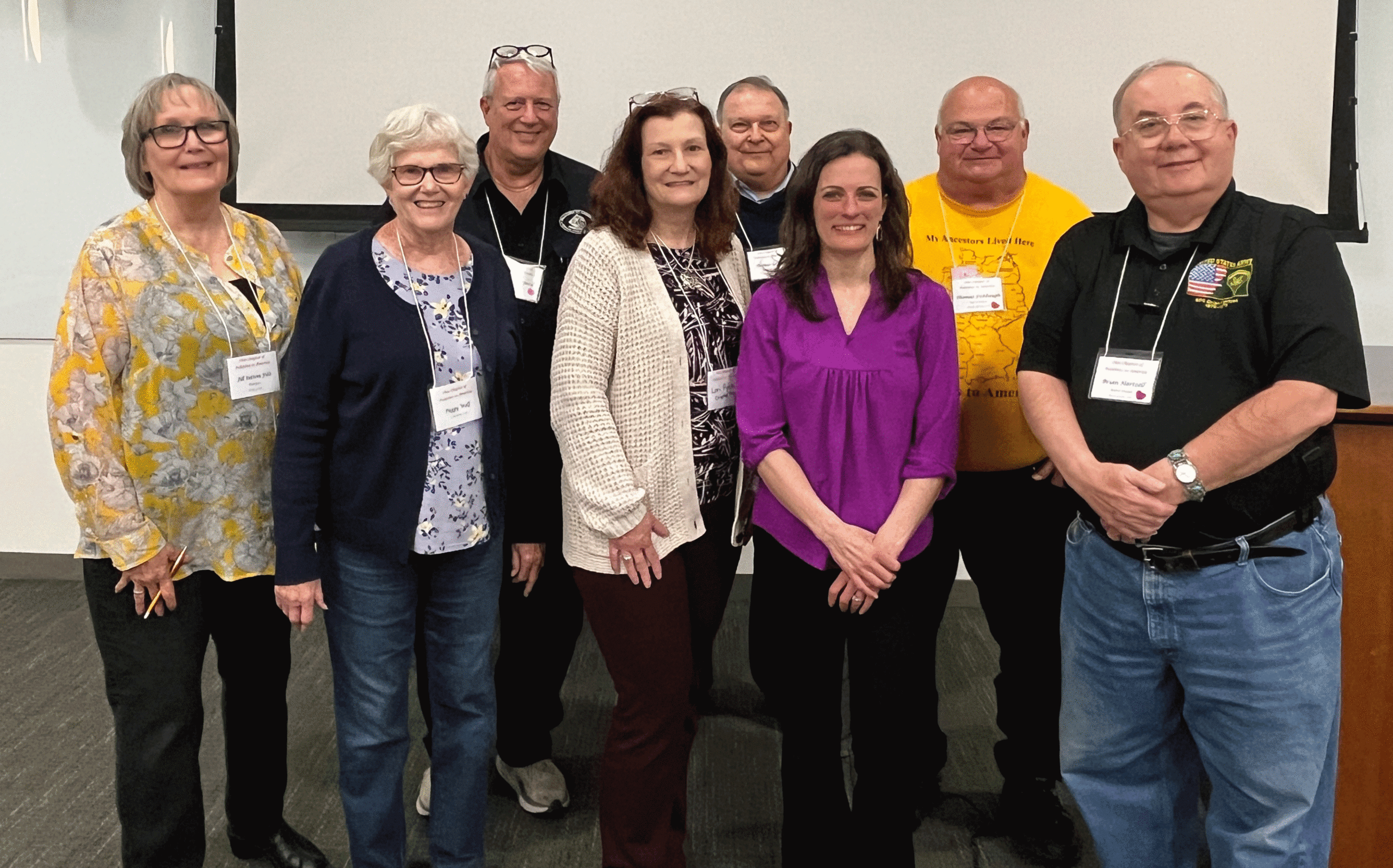 Ohio PALAM Board
with Kathyrn Schober
The Ohio River is shown in the header of this website. Early settlers used it to populate the Northwest Territory. The river served as a way to transport their families and possessions, and a way to transport crops. Settlements along the banks included Marietta, Steubenville, and Cincinnati.
German Community Forum Series – Dec 2, 2023 10 a.m. to Noon EDT ZOOM only
From Alsace to Crimea (Krim) and onto America: How to find your Alsatian ancestors and their route to America presented by Brian Hartzell. To see our speakers bio click here. This talk is free. Hope to see you online. To register, Email ckfsmail@gmail.com with the Subject Ohio PALAM GFS . We get so many emails; please be sure to use that specific title so that you can be sure to get registered and receive your ZOOM link. Send your questions when you register so we know what you are most interested in.
The Ohio Chapter of Palatines to America
2023 German Genealogy Spring Seminar
Spring Seminar coming soon. Date to be announced soon.
About Oh Palam
The Ohio Chapter of Palatines To America (PAl-Am) is a regional German-American genealogical organization. It is part of The Palatines To America, a national German genealogical society of persons researching German-speaking ancestry, emphasizing European migration from the Germanic regions of Europe to North America (primarily the United States and Canada).
The Palatines To America German Genealogical Society was founded in 1975 with headquarters in Columbus, Ohio. The PALAM National Library Collection is now housed in the Columbus Metropolitan Library on 96 S Grant Ave. in Columbus, Ohio 43215. To contact the Ohio Chapter, click the link here to our contact form (preferred method) or write to PO Box 302, Worthington, OH 43085.
Ohio Chapter Officers & Committee Members CLICK HERE.
Read the history of the Ohio Chapter PalAm CLICK HERE
Check out our National Organization CLICK HERE
Join Palatines to America Ohio Chapter
Participate in the German Community Forum Series (Free)
Attend German research seminars in the Spring and Fall (Special Rates for all PALAM members)
2023-2025 Review of Digital Summary of your German Research (Free for all Ohio members only)
Read our quarterly newsletter – Palatine Heritage
Buy Ohio Chapter German genealogy publications and merchandise.
Access our Members Only Section
our Mission = Advance Knowledge
To further interest and study German-speaking immigration in Ohio.
Encourage members to further their research of their family's history in Ohio, the US, and German-speaking areas.
Promote information about the life, times, and social life of German-speaking emigrants and their descendants.